ADELIE Import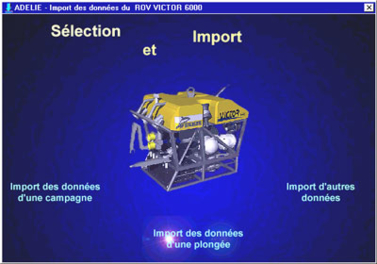 Converts underwater vehicle raw data into thematic files which can be processed directly by most common PC tools (Excel, ArcMap, etc.):
events,
measurements,
observation descriptions,
etc.
ADELIE Vidéo
Video Recorder control software which can :
synchronise up to 3 tapes with the dive data,
capture new video still images and sequences,
create video tape summaries automatically,
see data in dive time on numeric or graphic forms.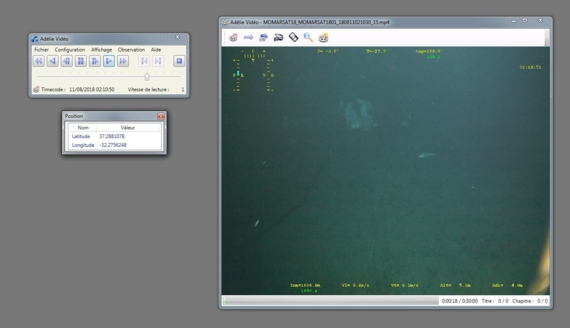 ADELIE SIG
Based on ArcView® Geographic Information System, ADELIE GIS has many functions which can display and process multimedia information. You can:
Filter and smooth vehicle navigation,
Visualize images and their characteristics,
Comment an image,
Pilot the vidéo from the SIG,
Visualize dive characteristics,
Visualize all images of a dive and outline of their geographical position,
Visualize images and their characteristics,
etc.